In album:

Dog Training Beyond, LLC
dog trainers poughkeepsie
»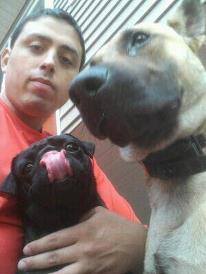 Dog Training Beyond, LLC

Address: 26 Westview Dr. Poughkeepsie, NY 12603
Phone: 914-469-2070
Website: http://www.dtbeyond.com/
Email: felix@dtbeyond.com

Dog Training Beyond solves dog training problems for dog owners in the Poughkeepsie, New York area and beyond.

Dog Training Beyond serves Poughkeepsie, New York and beyond. We can help you solve any dog problem from helping a puppy get house trained all the way to fixing major aggression challenges.
Comments
Add Comment
Please login to add comments!